People are firing up the grills all over the south now, and of course, we all need an apron for that grilling duty.   Well, we have one for you now that allows you to grill and groove at the same time!  It's an apron with speakers and a detachable bottle opener!  What else could you possibly need besides a grill, some meat, fish, veggies, and of course, a cold beverage?
The integrated speakers connect to your mobile music device.  There is a zippered pocket with a neoprene pouch that protects and stores your smart phone or iPod.  There is even an insulated pocket for keeping your beverage cold.  It comes with a detachable, adjustable neck strap and side tie strings, and  after that hot, grilling session you can throw it in the washing machine (speakers are removable for apron washing).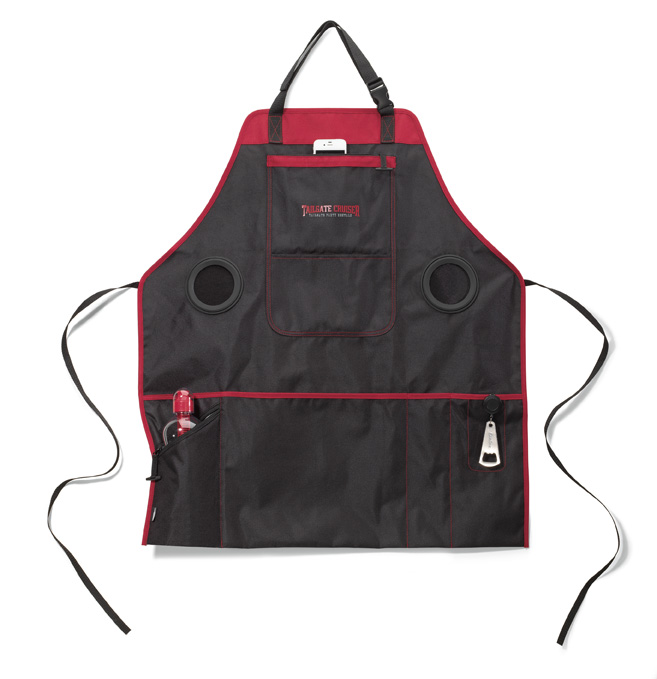 Available in black with red trim.
Attention all hunters!  It comes in camo too!
Well, that's the big grilling news for today!  Stay tuned for more interesting brand marketing ideas!