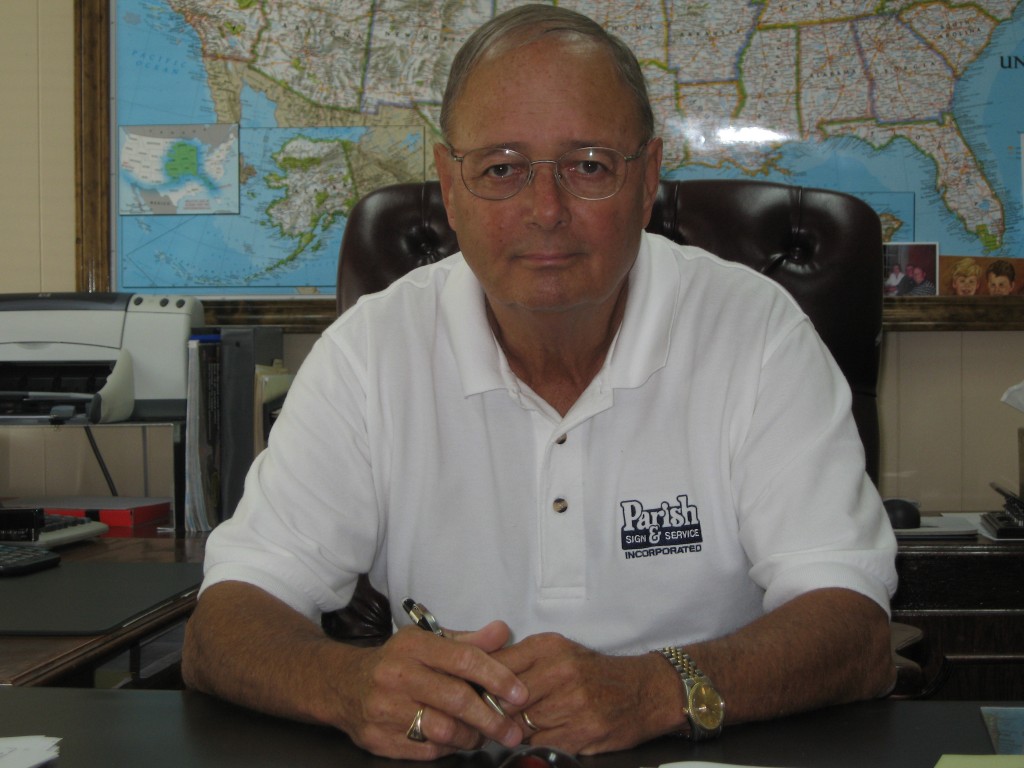 On Wednesday, June 17, 2015 we lost a dear friend, confidant and client. Bill Parish, founder and owner of Parish Sign & Service worked for his father in the sign business during his youth. In 1982 he and Linda, his wife, opened Parish Sign & Service in Raeford, NC. Over the years the company has expanded and now serves clients all over the United States.
In the last 20 years, the third generation of the Parish family entered the sign industry with one son-in-law, Michael Frye and two daughters, Dede Parish Frye and Renn Parish Harris joining the company. Who knows, there may be a fourth generation to join the Parish Sign & Service team in a few years.
Bill was proud to be the owner and president of Parish Sign & Service, but he was most proud of his role as son, husband, father, uncle, grandfather and friend. He was one of the finest men I know, and I will cherish my memories of Bill Parish.
We, at P.O.P. Solutions Group, look forward to continuing to work with the team at Parish Sign & Service as they grow and expand their business in the coming years. We feel strongly that they will build on Bill's legacy.